What's double sided print?
This is where we print to both sides of a sheet of paper. We use the icons below to help you choose to either print on 'One side' or 'Both sides' when picking your options.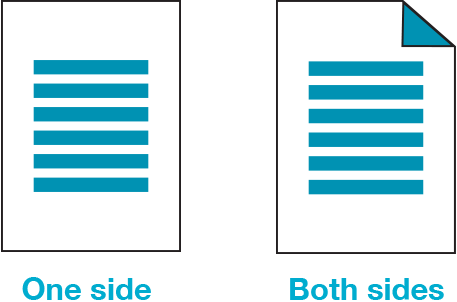 Not every product can be printed to both sides. If the 'Both sides' option isn't available then it is not possible to print on both sides.